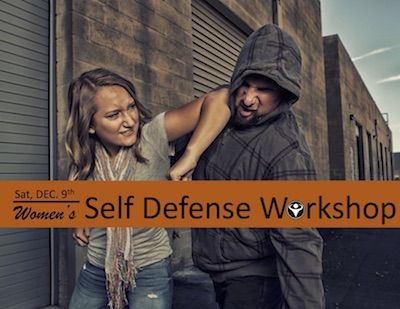 Women's Self-Defense Seminar
The Holiday season is here and this is a popular time for criminals to try and take advantage of those out holiday shopping. ELEVO Dynamics is offering a seminar designed to teach women how to avoid danger and safely defend themselves. The event is open to women and young ladies 13 and up. It will be held at the ELEVO Dynamics DOGYM December 9th 2:15 pm -4:30 pm. The cost is $10.
For more info call ELEVO Dynamics at 910-488-1021.