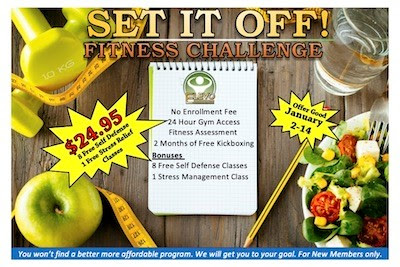 Looking for a private Gym where you can feel comfortable in and use anytime you want without having to wait for equipment? We are the place for you.
At Elevo Dynamics we provide a safe, supportive and personable community that uses time tested and proven methods to build the focus, fitness, confidence, and personal security needed to help patrons manifest their goals and live happy, healthy and secure lives.
JOIN US FOR OUR SET IT OFF SPECIAL!
Sign up between January 2nd-14th for 
No Enrollment
24 hour gym
2 Months of Free Kickboxing
8 Free Self Defense Classes
1 Stress Management Class
All for less than a $1 per day.
Don't Wait! Call Now!
910-488-1021